What Are The Advantages of In-Home Care For Seniors?
By Robert D. Liken CPC, CTS, President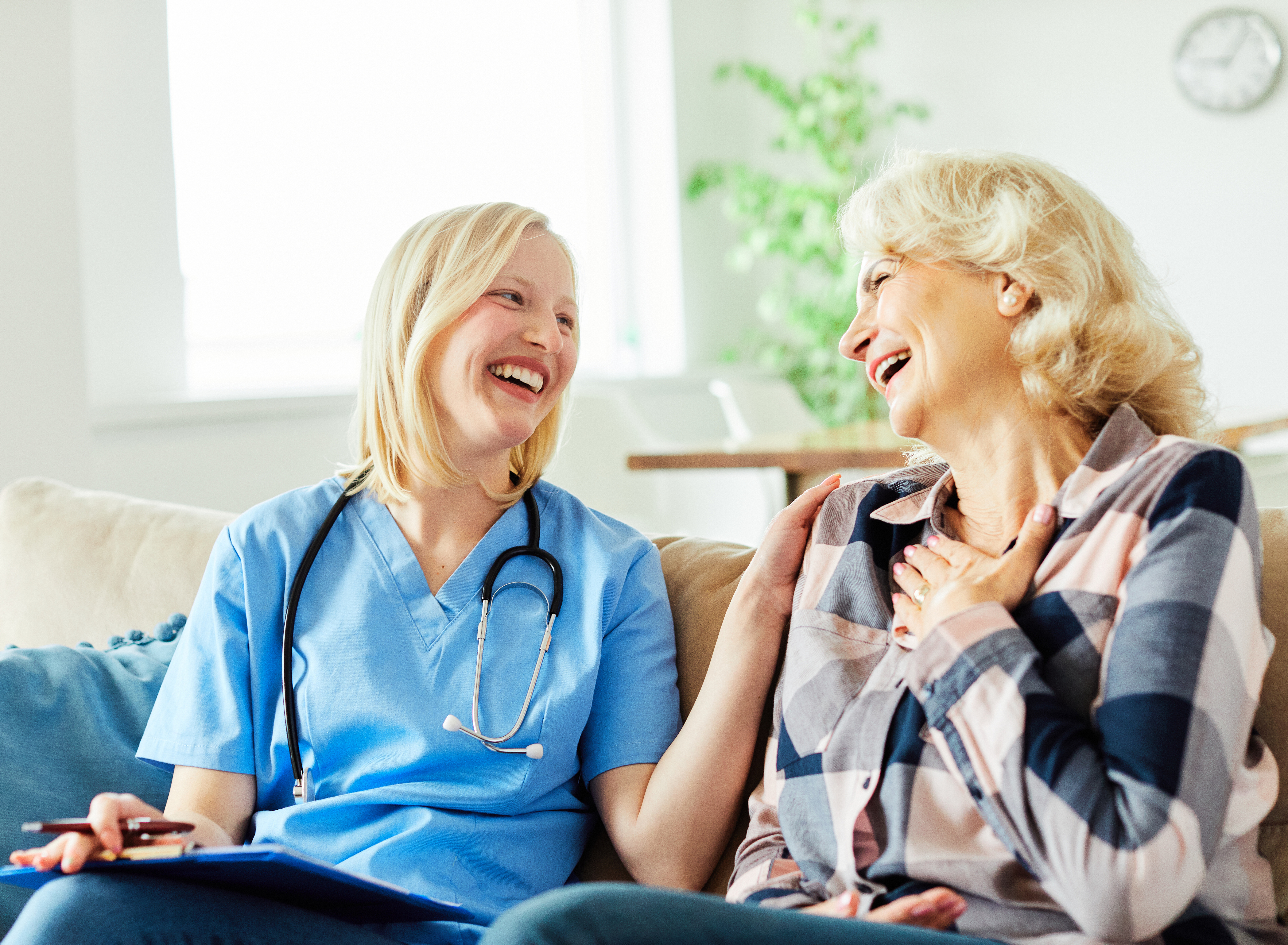 As our loved ones age, ensuring their comfort, safety, and well-being becomes a top priority. In-home care for seniors has emerged as a valuable and preferred option for meeting their care needs while allowing them to remain in the familiar environment of their own homes. In this blog, we will explore the numerous advantages of in-home care services for seniors, and how Liken Home Care in Canonsburg specializes in providing personalized support to enhance their quality of life.
Comfort and Familiarity
Remaining in a familiar environment is crucial for seniors' mental and emotional well-being. In-home care allows seniors to age gracefully in the comfort of their own homes, surrounded by cherished memories and possessions. This familiarity reduces anxiety and stress often associated with transitioning to unfamiliar settings.
Personalized Care Plans
In-home care services are tailored to individual needs. Caregivers from Liken Home Care develop customized care plans that address specific requirements, preferences, and medical conditions of seniors. This personalized approach ensures that seniors receive the right level of assistance and support, promoting their overall well-being.
One-on-One Attention
In-home care offers seniors the advantage of dedicated one-on-one attention from caregivers. This level of personalized support fosters meaningful relationships and companionship, reducing feelings of loneliness and isolation. Caregivers engage in
Conversations,
Activities, and
Provide emotional support, contributing to seniors' happiness.
Independence and Dignity
Maintaining independence and dignity is a vital aspect of seniors' well-being. In-home care services empower seniors to make choices about their daily routines, meal preferences, and activities. This sense of control enhances their self-esteem and overall quality of life.
Familiarity with Local Resources
In-home caregivers are often well-versed in local resources and services available to seniors. They can facilitate access to medical appointments, social activities, and community support, ensuring that seniors remain engaged and connected within their community.
Visit One Of Our Local Offices
If you're seeking in-home care services in Canonsburg that offer numerous advantages for your beloved seniors, contact us today. Our expert caregivers are dedicated to providing personalized and compassionate support that enhances comfort, promotes independence, and improves overall quality of life. Trust Liken Home Care to be your partner in providing exceptional in-home care for your loved ones. Visit one of our locations or our website to learn more about our senior home care services and schedule a consultation.
Beaver, PA
Canonsburg, PA
Pittsburgh PA