Seniors and Flexibility
By Robert D. Liken CPC, CTS, President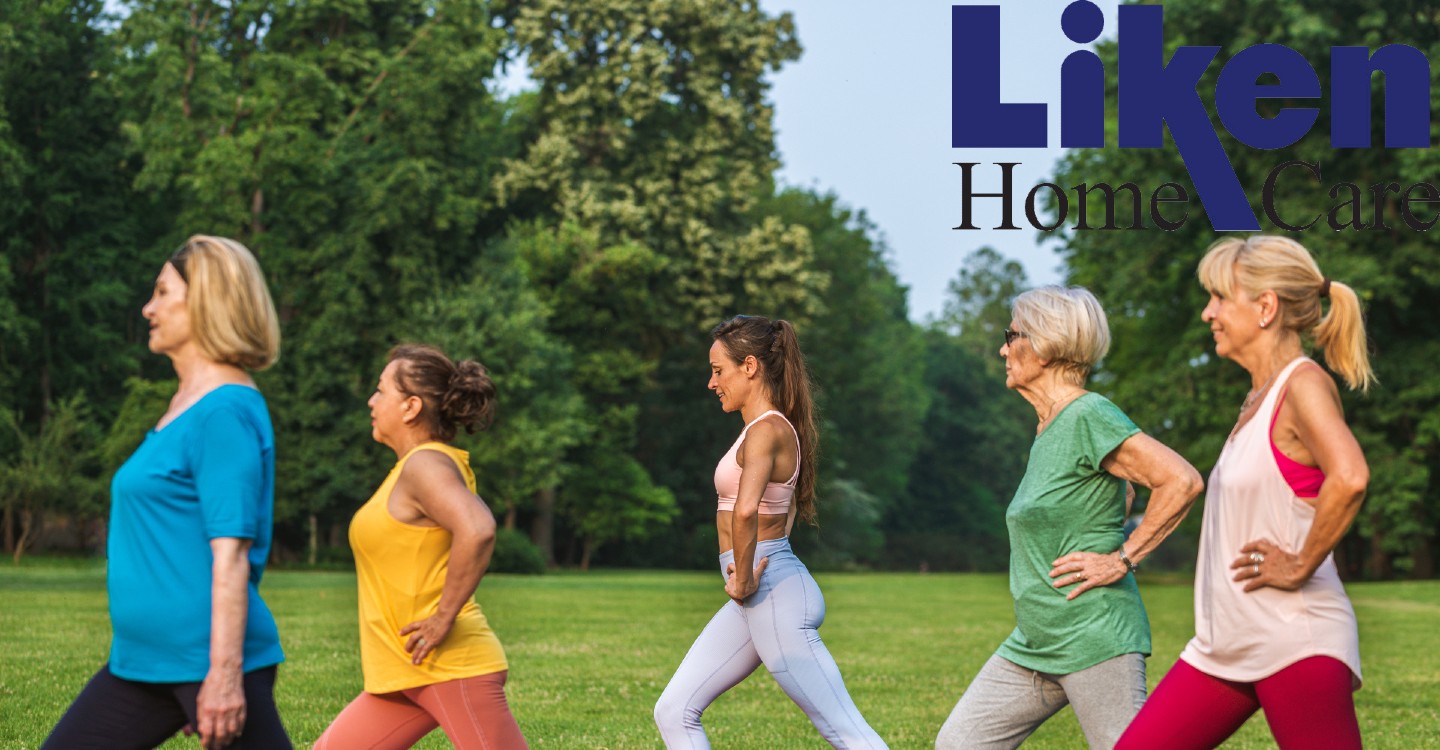 For older adults, having a fitness routine offers many benefits. It can be a great way to be social with other people, plus it can extend a senior's lifespan. When deciding to start a workout plan, one thing that should be considered is stretching before starting. Doing so can offer advantages in everyday life, not just before exercising. Here are some reasons why stretching and flexibility are essential.
Less Risk of Falling
As people get older the risk of falling can increase. Every year 1 in 3 seniors suffers the effects of falling. Doing stretches can help increase stability and overall balance. One of the keys to maintaining better balance is by improving flexibility in the quadriceps, hamstrings, and the lower back. In addition, increasing mobility in the hip joint, which stretches can provide, also helps prevent falls.
Better Energy
Simply moving around can serve as a major energy boost. Movement helps the blood in your body flow more vigorously. As that blood circulates within your body, it helps carry essential nutrients to cells, leading to an increase in energy levels. This itself can be a boost for older adults, as increased energy can help with healthier aging.
Improve Posture
Another impact on our bodies as we get older is reduced elasticity. Lower water content in connective tissue can lead to the tightening of ligaments and tendons, resulting in poor posture. By adding a stretching plan, you are able to loosen these ligaments, which can help with improving the overall range of motion. In addition, by combining strength training exercises with stretches, the weaker muscles in your system can be balanced out, offering even more posture support.
Relief from Back Pain
Some of the primary causes of lower back pain for seniors include osteoarthritis and spinal stenosis. Both of these are considered natural parts of aging which are unavoidable. However, incorporating a workout plan that includes stretching can be a great way to manage pain. By stretching regularly, impacted joints such as the back can help range of motion and flexibility. This can also help decrease overall stiffness, which can help reduce the impacts of ailments that lead to back pain.

There are numerous reasons why adding stretches should be a consideration for seniors. In addition to helping increase preparation for physical activity, there are everyday aspects that stretching can provide an assist.