How to Choose the Best Home Care Provider
By Robert D. Liken CPC, CTS, President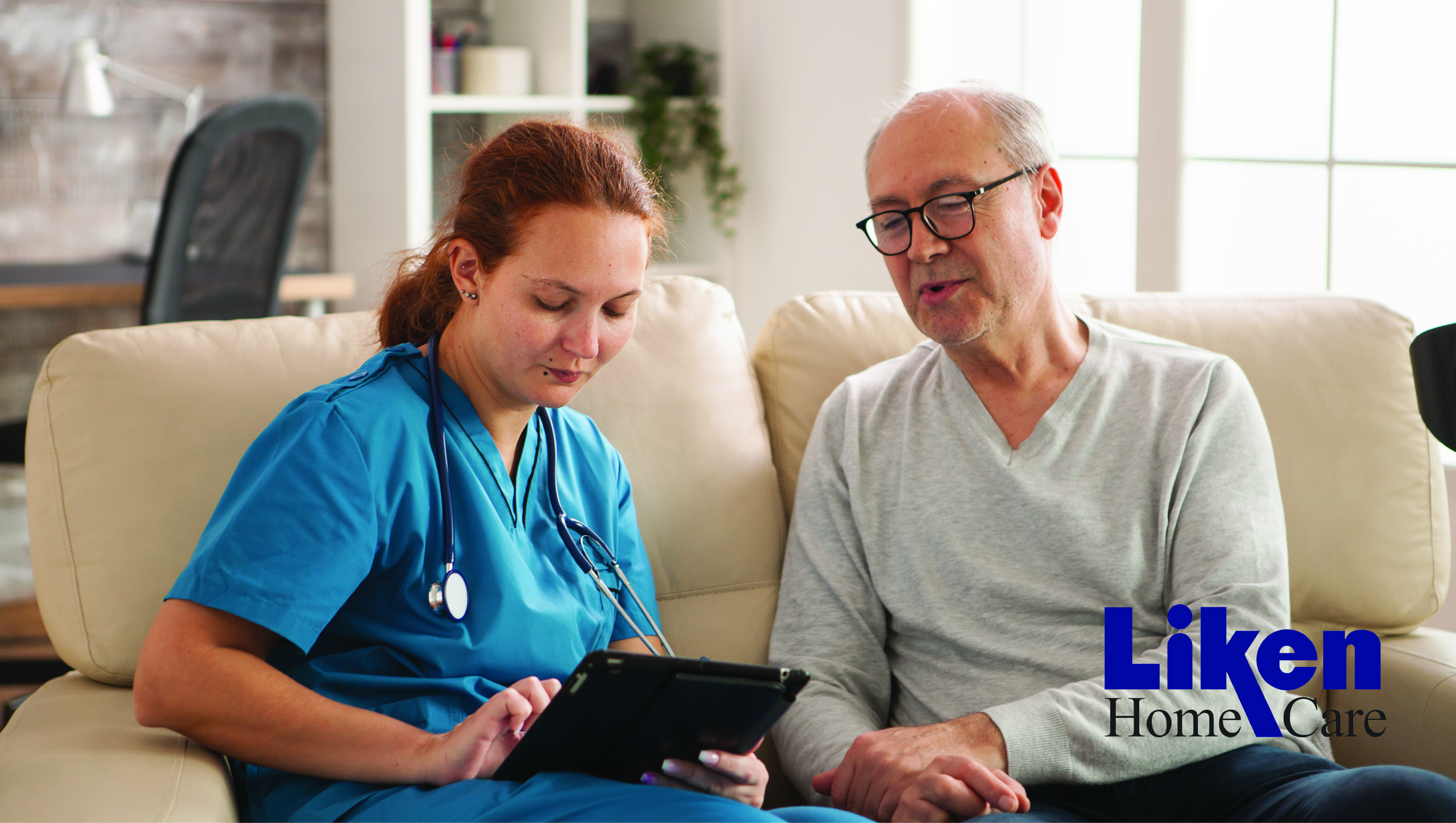 Making the decision to seek out home care for an elderly loved one can be difficult. There are so many options available, it can be hard to know where to start. Liken Home Care is a great way to ensure that your loved one receives the care and attention they need while remaining in the comfort of their own home.

Providers offer a variety of services, so it is important to decide what is most important to you and your family. Services can range from basic assistance with daily tasks, such as bathing and dressing, to more specialized care, such as dementia management or post-operative support. It is important to find a provider who can meet your loved one's specific needs. Liken Home Care specializes in many areas including:


Alzheimer's and Dementia
Arthritis Care
Stroke or Brain Injury
Recovering Cardiac Care
Mobility Problems
Multiple Sclerosis
Muscular Dystrophy
When selecting a home care provider, it is important to consider several factors. First, you should ask yourself what kind of help your loved one needs. Are they mostly independent but could use some help with day-to-day tasks? Or do they require more intensive medical care? Next, you'll need to decide what type of environment would be best for them: in their own home, with a caregiver coming in periodically, or in an assisted living facility. Finally, you'll need to determine your budget and whether you're willing to pay for private services or rely on government assistance programs. By taking all these things into account, you'll be able to find the perfect home care provider for your loved one."
Signs that your elderly loved one may need help at home:
They are having difficulty with activities of daily living such as bathing, dressing, and using the restroom
They are experiencing a decline in mental faculties such as memory, reasoning, and judgment
They are isolated and withdrawn from social activities
Their home is cluttered or in disarray
They are not eating properly or have lost weight
They are missing doctor's appointments or not taking prescribed medications
How to get help for your elderly loved one
If you're concerned that your elderly loved one may need help at home, the first step is to talk to them about it. They may be resistant to the idea at first, but it's important to have an open and honest conversation about their needs and what you can do to help. If they're still not sure, you can always ask their doctor for a recommendation or consult with a home care agency such as Liken. The most important thing is to make sure your loved one is getting the care and attention they need to live a happy and healthy life.
What to do if you're unable to provide help for your elderly loved one
If you're unable to provide help for your elderly loved one, there are a few options available. You can ask family and friends for assistance, hire a professional caregiver, or look into assisted living facilities. It's important to find an option that will work best for both you and your loved one. Make sure to consider all of your options and choose the one that will provide the best care for your loved one.
At Liken, our goal is to see that your loved ones receive the right care and support from household chores to help with medication to daily companionship. Our unique care management approach is designed so that the right support is there to meet those ever-changing needs.
Conclusion
A person's health, mental well-being, and ability to thrive are often best accomplished by helping them retain their existing home life and supporting them in such a way as to enhance their happiness while respecting their autonomy. That is why choosing the right home care provider is instrumental in their care. Liken Home Care works with you to find the correct match for your loved one. Contact us today at 412-816-0113 for additional information on our services and how they can help.