How Liken's Home Safe Home Program Gives Seniors Independence & Families Peace of Mind
By Robert D. Liken CPC, CTS, President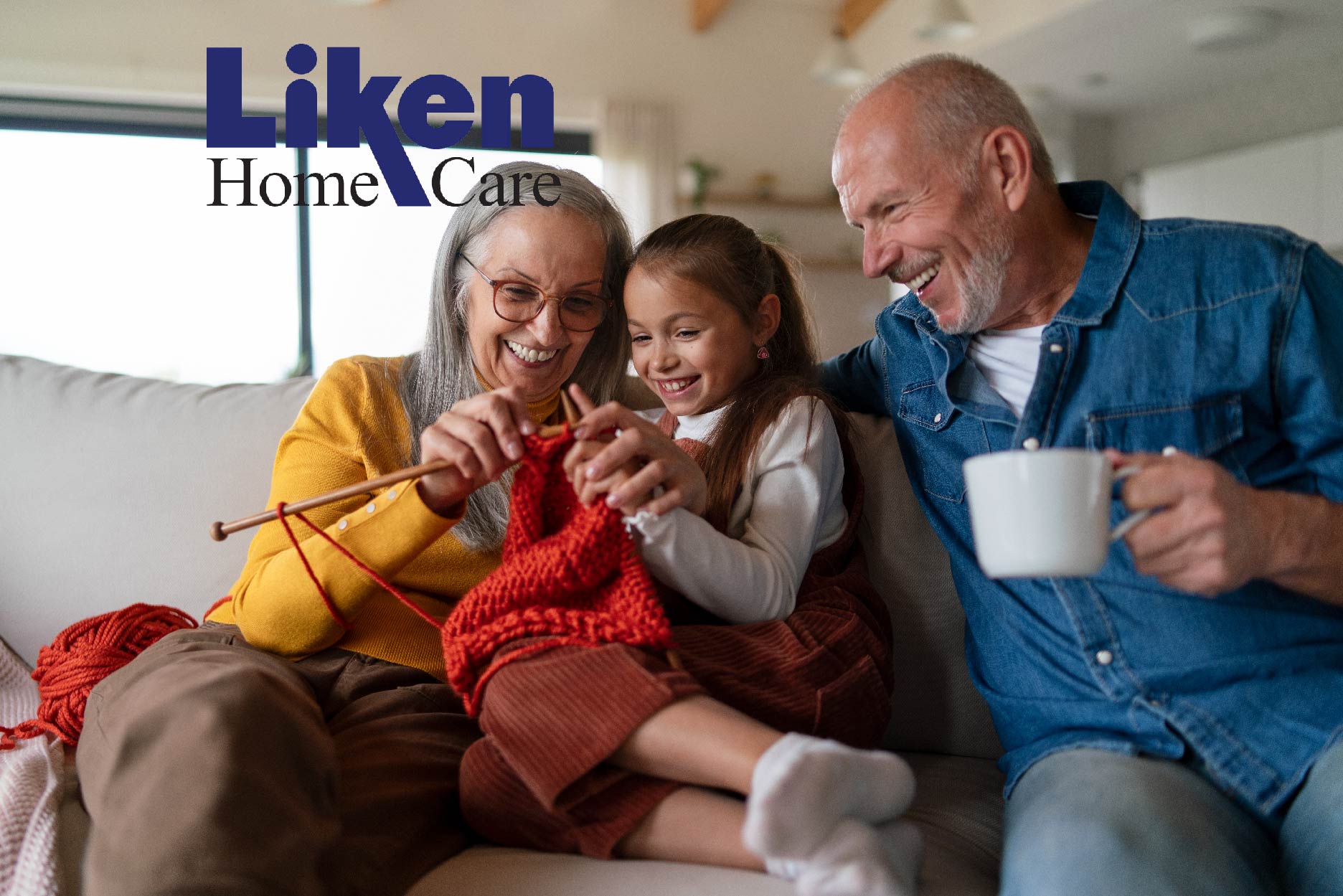 As our population ages, more and more seniors are choosing to age in place, rather than moving into assisted living facilities or nursing homes. For many, this is the best option, as it allows them to maintain their independence and continue living in the comfort of their own home.
However, as seniors age, they often need more assistance with activities of daily living, such as bathing, dressing, and grooming. This is where home care comes in. Home care workers can provide the assistance seniors need to continue living independently at home. Additionally, home care workers are able to not only provide loved ones with updates, but monitor and increase care as necessary.
Benefits of Home Care
There are many benefits of home care for seniors. In addition to providing the necessary assistance with activities of daily living, home care also offers social and emotional support, which can be vital for seniors who are living alone. Home care workers can also help with light housekeeping tasks, such as laundry and cleaning, and can provide transportation to doctor's appointments or errands.
How Home Care Promotes Senior Independence
Perhaps most importantly, home care can help seniors stay independent. For many seniors, the ability to age in place is an important part of maintaining their independence. Home care services can include anything from light housekeeping and companionship to personal care and transportation. For seniors who are no longer able to drive, home care can provide a much-needed link to the outside world. Home care can also help seniors stay active and engaged in their communities. With home care, seniors can get the assistance they need while still living in their own homes.
How Liken's Home Safe Home Program Can Help
Our "Home Safe Home" program is designed to provide your loved ones with the help they need; give you the peace of mind that someone is monitoring them on a regular basis; and allow them to live independently for many wonderful years to come. Liken Home Care also monitors your loved one and adjusts the necessary amount of home care that is needed.
If living alone is becoming a challenge,
Liken's "Home Safe Home" program can help. We customize the individual program with:
Check-in Phone Calls
Pop-in visits
24/7 Availability
Continuous Monitoring of Needs
Updates for Loved Ones.
Our Home Safe Home Program can help the consumer and family to address home care needs prior to crisis and be in place to increase care as it is needed.
Conclusion
If you are considering home care for a senior loved one, keep the following benefits in mind and give Liken Home Care a call. Liken Home Care can provide the basic Home Safe Home Program to full-time in-home care. Liken Home Care allows seniors to stay independent, healthy, and happy as well as gives peace of mind to family members.