How Liken Home Care Can Help Seniors Get Out and About
By Robert D. Liken CPC, CTS, President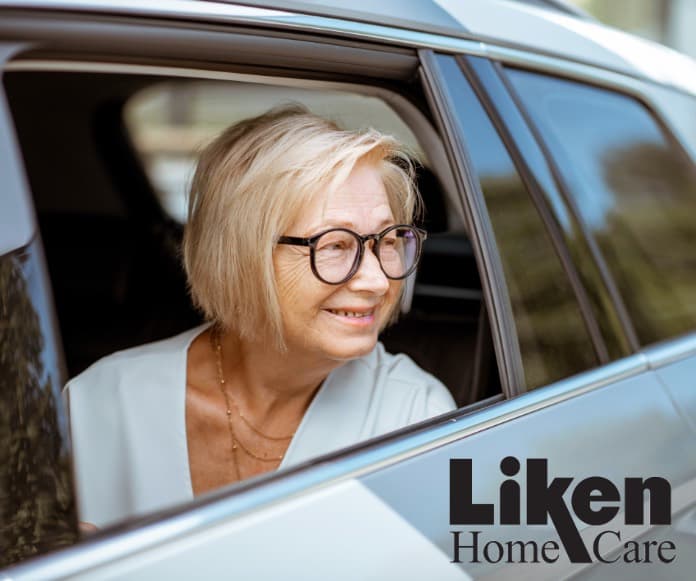 Every day, seniors face barriers to getting out and about. Whether it's difficulty in walking or other physical limitations, or simply no access to a car, these barriers can limit seniors' ability to take care of important errands or even enjoy leisure activities. Liken Home Care is here to help! Our transportation services are dedicated to helping seniors get where they need to go safely.


The Benefits of Transportation Services for Seniors
Liken Home Care offers reliable transportation services for seniors who might otherwise be unable to get around on their own. We provide door-to-door service and have experienced drivers who understand the unique needs of older adults. Plus, our vehicles are wheelchair accessible and can accommodate any medical equipment needed while en route.
Getting out and about has numerous health benefits for seniors, including reducing the risk of depression, increasing social interaction and activity levels, improving mental acuity, reducing the risk of falls and injuries, and even helping with memory loss. With our transportation services, you can rest assured that your loved one will arrive at their destination safely and comfortably so they can reap all the benefits of going outside their home.


What We Offer
At Liken Home Care we offer transportation services tailored specifically towards seniors' needs. Our drivers will pick up your loved one from their home or other location—like a doctor's office—and take them wherever they need to go—whether it's shopping for groceries, attending a social event or just running errands around town—they will be in safe hands with us. We also offer complimentary escort assistance with getting in or out of the vehicle if needed. Additionally, we provide friendly conversation during rides as well as assistance with carrying packages or items purchased during trips if requested. No matter what kind of outing you are planning for your senior family member or friend, we are here to make sure that they get there safely!


Conclusion
At Liken Home Care we understand that being active is important for maintaining good physical and mental health in older adults—and it's difficult when they don't have access to reliable transportation options like younger people do! That's why we are dedicated to providing quality transportation services for seniors so they can continue doing all the things they enjoy without worrying about how they will get there. Contact us today if you would like more information on how our transportation services can help your loved one stay active while staying safe!