Fall Prevention Tips
By Robert D. Liken CPC, CTS, President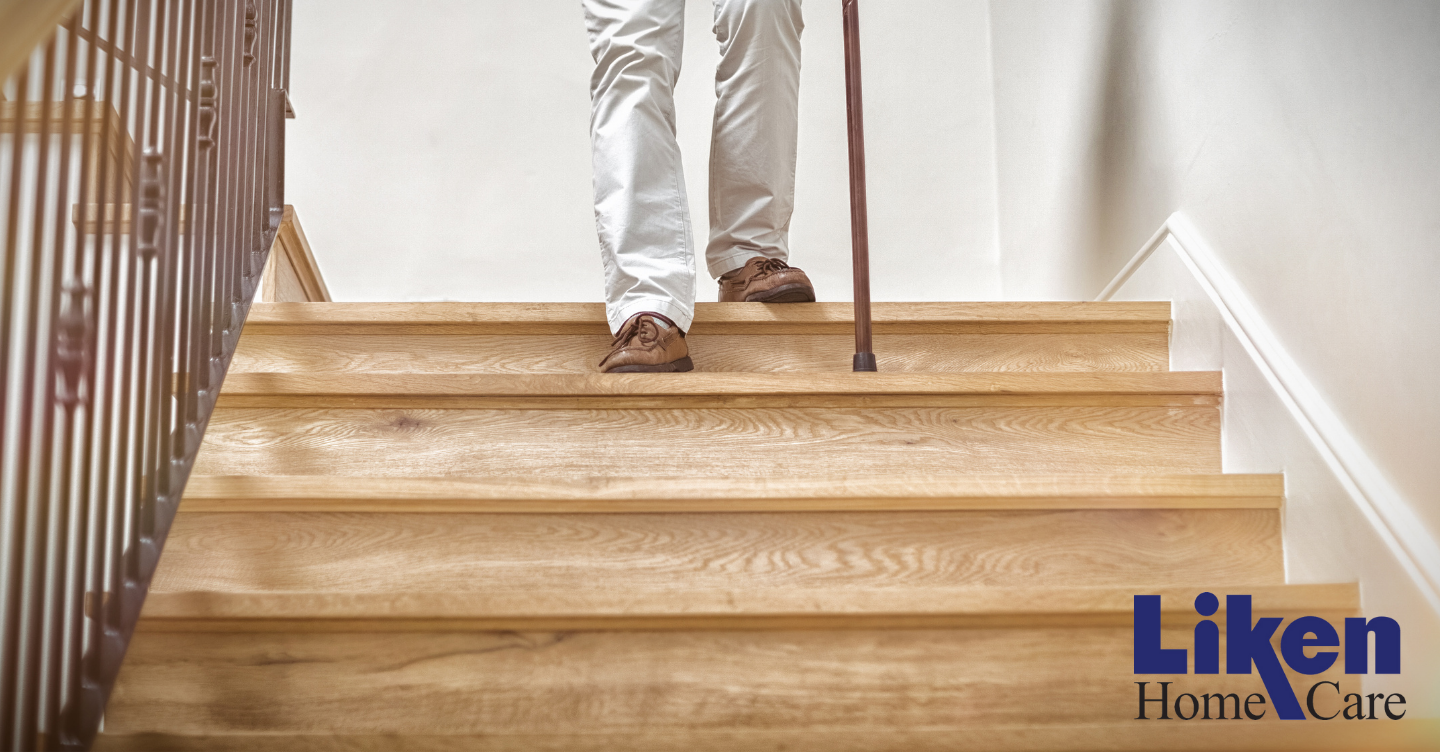 One of the biggest concerns for older citizens is the possibility of falls. Up to 35 percent of falls that happen on an annual basis involve people aged 65 or older. For people in this age group, falls are the number one cause of both fatal and non-fatal injuries. Falls can result in a number of injuries, such as broken bones, fractures, and head injuries. The good news is that there are a number of steps that you can take to prevent falls from happening. Here is a look at some of these items.
Discuss Your Current Health
If you have had falls in the past, one of the first steps to take is to discuss with your doctor. They will work to assess your current risk as well as details of previous issues you have had with falling. They will also want to discuss medications (both prescription and nonprescription) you are currently taking along with supplements. In some cases, your doctor may reduce the usage of medications that can make you tired or affect your thinking ability. A provider may also want to talk about any health conditions you currently have. Certain disorders, like conditions involving eyes and ears, can increase your risk of falling. A doctor will use this information to evaluate items such as balance and muscle strength.
More Exercise
One of the easiest steps in fall prevention is including more physical activity. In addition to keeping your muscles strong, exercise helps with improving balance, coordination, and flexibility. The exercise doesn't have to be strenuous to be beneficial, activities like walking or water aerobics can have major benefits. If there are concerns about starting an exercise program due to fears of being more likely to fall, your health care provider can recommend activities or offer referral to a physical therapist.
Wear the Right Shoes
It's something that may not be often thought of, but the shoes you wear can have an impact on your balance. If you are susceptible to falls, you may want to avoid shoes like high heels, floppy slippers, or slip-on backless shoes. This is one of the easier issues to correct, however. By selecting shoes that have a low heel, rubber sole, and non-skid structure, you can add increased stability. In addition, some models of these shoes are designed to relieve joining pain.
Review Your Home's Safety
Going over the elements of your home is an easy and inexpensive way to increase its safety. There are numerous things you can do to make your house safer, including clearing walkways of boxes, wires, and cords. You also can move items like tables away from higher-traffic areas. If your home has stairs, it's helpful to have two sets of rails to increase stability. Enhancing the amount of light you have can also be beneficial, such as nightlights in a bedroom or hallway. In addition, make sure lights are on before going up or downstairs, and if there is a power outage, have flashlights available nearby. An occupational therapist can help provide additional solutions.

Falls can be damaging, especially to older people. However, it is important to know the ways to get in front of the possibility of falls and adopt steps to use as prevention. By doing so, you are able to increase the safety of your loved ones as well as your home.