Best Exercise Equipment for Seniors
By Robert D. Liken CPC, CTS, President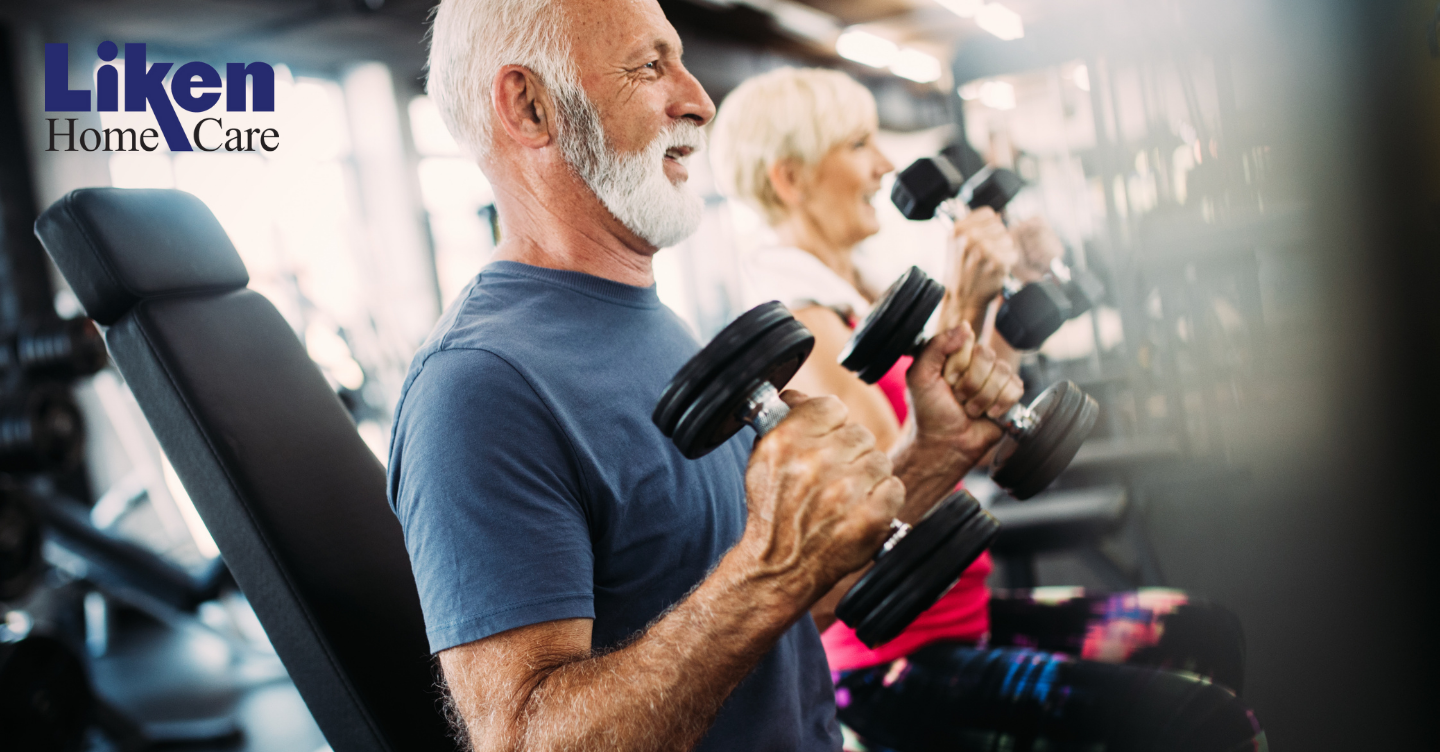 You are likely aware of how important exercise is for older adults. There are numerous benefits to starting a fitness program, whether it's to improve potential health problems or to reach an ideal weight. Once you decide to start a fitness program, you may want to purchase specific equipment, depending on what you want to pick up. With so many pieces of equipment available, it can be difficult to determine which one meets your needs. Here are some of the key pieces of equipment to use at home and the features to look for.
Treadmills
One of the easiest ways to be active is to take up walking. However, depending on where you live, there are periods when the weather doesn't allow for people to do so. Purchasing a treadmill can help with this problem. It allows you to run or walk indoors when going outside isn't an option. Depending on the goals you want, you can go for a basic walking treadmill, or invest in a more advanced version with additional features.
Bikes
Another option for getting cardio exercise is through an exercise bike. They are a great way to increase heart rate as well as lower body strength. There are two primary types of exercise bikes available. The most common is an upright bike, which replicates a traditional bike experience. However, many seniors may opt to go with a recumbent bike. These models have convenient back support, which provides people to exercise while sitting down. Recumbent bikes also can relieve joint pressure and provide more comfort for people who suffer from limited mobility or joint pain.
Rowing Machine
While the majority of them are designed for athletic users, a rowing machine offers many benefits for seniors as well. For starters, they are customizable based on the needs of each user and allow people to exercise without placing excessive strain on key joints. With a rowing machine, seniors are able to stretch, work muscles, and get a great cardio workout. In addition, seniors can do this while sitting comfortably without the risk of slipping and falling.
Free Weights
For seniors that want to add a challenge to walking or running, adding wrist weights can help. These weights range in 1-3 pound sizes and attach to the wrist to reduce the amount of stress. For those that prefer to hold them in their hands, free weights are also available in a variety of sizes. Heavier weights can also be an option for those looking to build muscle and strengthen bones. These can be done via a weight bench or a free-standing machine.
Yoga Mat
Yoga can serve as a great exercise for those that don't feel very flexible. Having a solid mat gives seniors a way to do exercises like yoga or pilates. These mats let people do low-impact exercises on their feet, knees, or lying on the ground. Yoga can be beneficial for seniors as it can help them strengthen their core and balance abilities.
Stability Ball
A key element of health for older people is core strength. It is integral in standing, balancing, and posture. Having a stability ball is a great way to strengthen the body's core muscles. Other exercises can be done as well to improve flexibility. Some seniors may need to consult a doctor before starting, especially if they have lost mobility or balance in the past.

Having a workout plan can be beneficial for seniors. The good news is that depending on what exercise they want to take up, there is a wide selection of equipment available, most of which doesn't cost a lot.