5 Activities for Bedridden Seniors in Pennsylvania
By Robert D. Liken CPC, CTS, President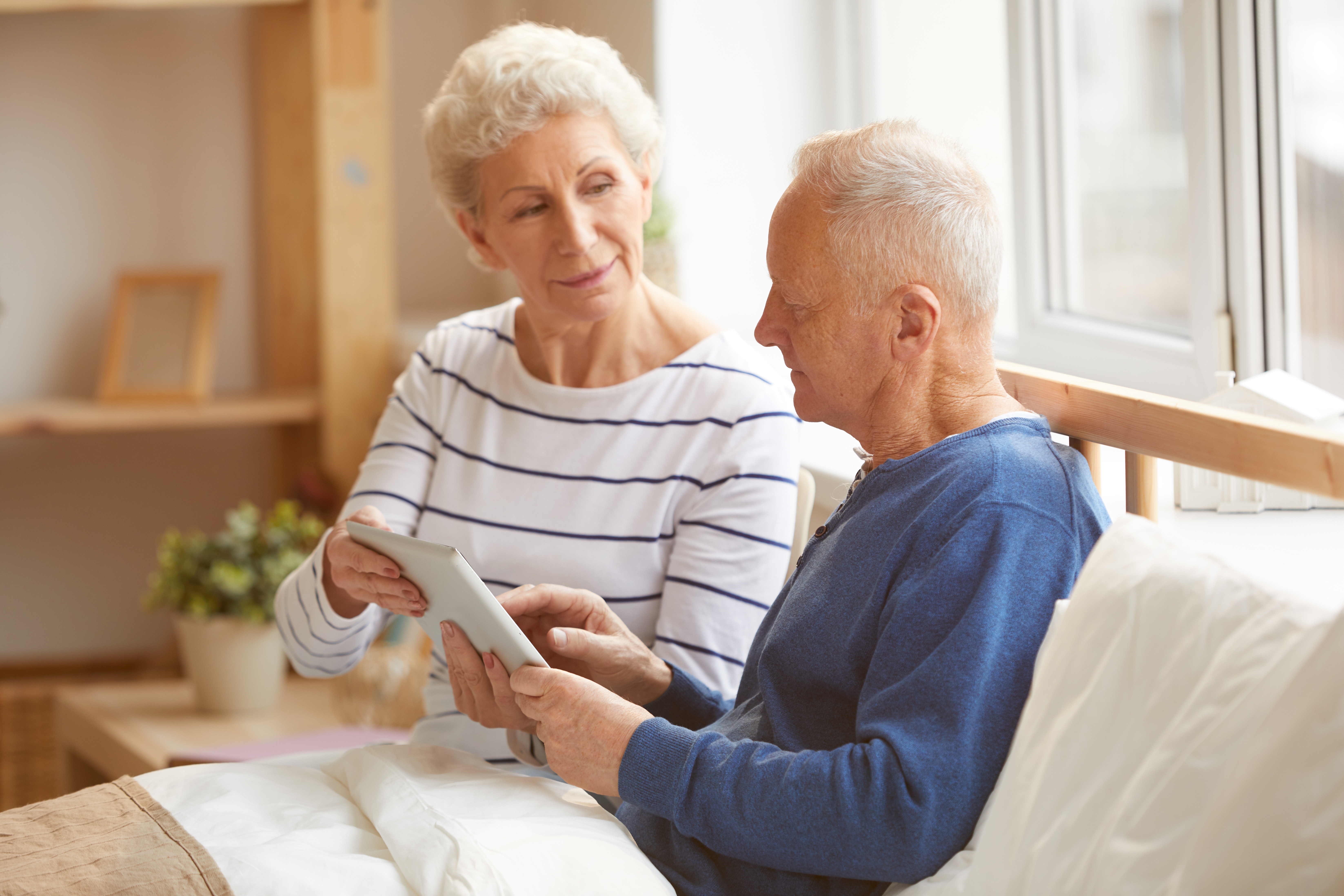 As our loved ones grow old, they may develop conditions that limit their mobility, making it difficult for them to live independently. Bedridden seniors often experience boredom and loneliness, which can lead to depression and other health problems. Fortunately, there are ways to keep them engaged and entertained while they recover. If you have a bedridden senior loved one in Pennsylvania, particularly in Washington County, PA, or Beaver County, PA, read on for five activities that you can do to help them stay active and feel better.
1. Reading and Audiobooks
Reading is a great way to pass the time and relax the mind. If your loved one has vision problems, consider getting them an audiobook so they can still enjoy a great story. There are even digital audiobooks that can help those who have difficulty turning pages or holding a book. As a Pennsylvania home care agency, Liken Home Care offers senior care companions who can assist with the selection and playback of audiobooks.
2. Music and Television Programs
Music is another great way to uplift anyone's spirits, regardless of their age. You can create a playlist of their favorite songs or make use of music streaming services like Spotify or Pandora to find songs that match their taste.
If your loved one is a TV lover, make sure that they have access to their favorite channels and shows. Our senior caregivers can help them surf through the hundreds of channels and find the most interesting programs.
3. Art and Crafts
Art and crafts can be a very therapeutic activity for elders, even for bedridden seniors. There are numerous options available, such as knitting, painting, and coloring books. These can improve their dexterity and encourage creativity. Seniors in Washington County and Beaver County, PA can enjoy these art sessions with the help of our senior care companions.
4. Puzzles and Games
Playing board games, jigsaw puzzles or trivia games can help bedridden seniors keep their minds active and engaged. These games can help uplift their mood and can serve as a great bonding opportunity for family members to spend time with them. Senior care companions can join in on the fun to make the gaming sessions more exciting!
5. Virtual Socializing
With technology these days, video conferencing has never been easier. Seniors can enjoy virtual interaction with distant family members and friends, showcasing pictures and sharing stories over FaceTime, Skype, or Zoom. It's also a great way to stay connected with loved ones who can't visit physically. Our Liken Home Care companions can elderly individuals feel connected with their loved ones through virtual socialization opportunities.
Conclusion
Bedridden seniors can be prone to loneliness and boredom, so it's necessary to make sure they have activities to keep them engaged and entertained. At Liken Home Care, we offer Pennsylvania home care services to help seniors in Washington County, PA, Beaver County, PA, and surrounding areas. Our senior care companions can help bedridden seniors engage in different activities such as reading, music, arts & crafts, puzzles, and even virtual socializing.
With assistance from senior caregivers, your loved ones will have opportunities to enjoy their favorite pastimes, pursue new hobbies, and bond with others, which can, in turn, help improve their overall health and well-being. Learn more about our services and how we can help you and your loved ones. Contact us today by calling (223) 203-1468 or visit our website for more information!