10 Benefits of In-Home Care
By Robert D. Liken CPC, CTS, President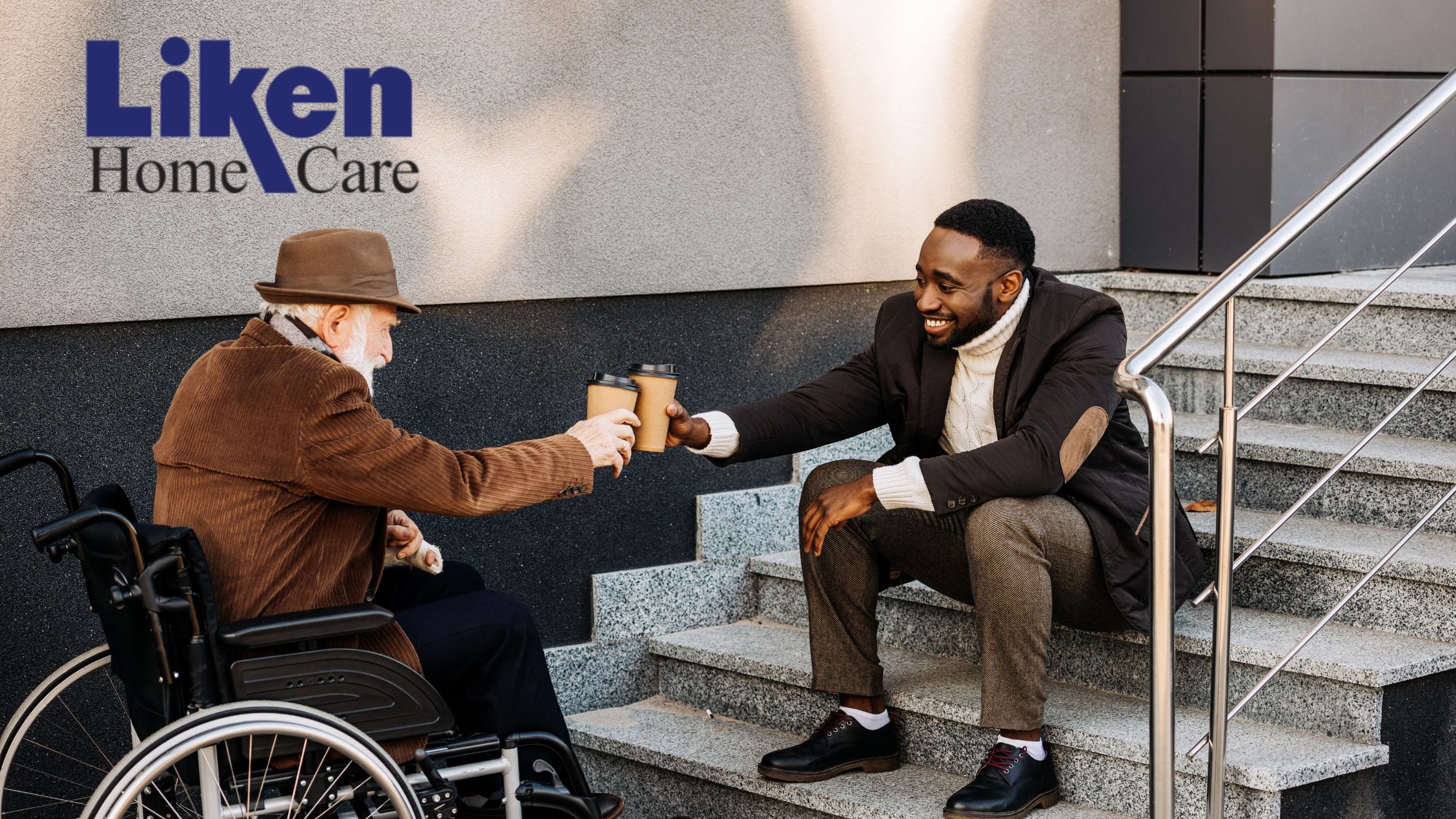 When you have an elderly, disabled, or recovering family member that needs extra care, you have a lot of options to consider. You could choose to put them in a long-term care facility, but this can be costly and they may not receive the level of care they need. You could also choose in-home care, which can provide many benefits for your loved one. Here are ten reasons why in-home care is the best choice for your loved ones.
The Comfort of Your Own Home
One of the great advantages of home care is that you get to remain in your own home. There are many benefits to this, both personal and practical. Being in your home setting means that you can be surrounded by familiar things, which can help to reduce stress and anxiety levels. It also allows you to maintain a greater degree of independence and control over your environment. In-Home care can therefore offer several significant benefits, making it an ideal option for many people.
Customer and Family Needs Are Both Met
With Liken Home Care we provide customized services based on the needs of both the family and consumer. The right provider will be evaluated not only for their qualifications and experience but for their ability to provide thoughtful and individualized care. In addition to addressing the physical needs of the customer, we also consider their emotional and social needs as well. By taking a holistic approach to in-home care, we can ensure that the needs of both the customer and their family are met.
Adaption to Personal Schedule
Because caregivers are working in the home, they can adapt their care to the customer's routine and schedule. This flexibility allows caregivers to provide a more personalized level of care that is specifically tailored to the customer's needs. In-home care also provides a more intimate and comfortable setting for both the customer and the caregiver. When it comes to choosing in-home care, there are many factors to consider. But one thing is for sure: in-home care provides a customized and personalized level of care that simply can't be found anywhere else.
Liken Home Care allows for constant care and support from a team of professionals who are dedicated to meeting the unique needs of each individual. Taking care of someone that needs 24/7 attention can be hard for most family members. At Liken, if 24-hour care is needed we work hard to find a caregiver willing to accommodate you. Home care can be an extremely valuable resource for those who are unable to live independently or who require more support than what is available from family and friends.
Help with Daily Activities and Functions
As people age, they may find it difficult to perform some of the everyday tasks that they have always taken for granted, such as using the bathroom or taking a shower. This is where in-home care can be a valuable resource. In-home care providers can help seniors with activities of daily living, such as bathing, using the restroom, and getting dressed. They can also assist with light housekeeping tasks and running errands. As a result, in-home care can give seniors the help they need to continue living independently in their own homes.
Reduces at Home Accidents
Many accidents can occur in the home, ranging from falls to scalds and burns. These accidents are particularly common among the elderly and disabled, who may have difficulty moving around or may not be aware of potential hazards. In-home care can help to reduce the risk of accidents by assisting with activities of daily living. Caregivers can also help to identify potential hazards in the home and make sure that these are addressed. In-home care can play a vital role in preventing accidents and injuries among those who are most vulnerable.
In-home care provides socialization that might otherwise be lacking in an elderly person's life. When relationship and friendship opportunities are limited, due to poor health or mobility, in-home caregivers can help. They can provide companionship, and conversation, as well as the chance to participate in activities, both inside and outside the home. In-home caregivers can also help connect their clients with other community resources, such as senior centers or transportation services. As a result, in-home care can play an important role in helping seniors to maintain their social connections and lead richer lives.
In-home care helps seniors to remain social and active while living in the comfort of their own homes. Caregivers can assist with everyday tasks. They can also help seniors stay active by accompanying them on walks or outings. In addition, caregivers can provide transportation to appointments or social engagements. In conclusion, in-home care can improve the quality of life for seniors by helping them to remain independent and engaged in the world around them.
Many people assume that the only way to provide care for elderly or disabled loved ones is to place them in a long-term care facility. However, in-home care can be more affordable than a long-term care facility. It can also be more effective for recovering from an illness or injury. Elderly and disabled individuals also do better in their own homes, surrounded by familiar faces and familiar surroundings. In-home care also allows families to be more involved in the care of their loved ones, which can speed up the recovery process. When deciding on care for loved ones, families should consider in-home care.
When a loved one is recovering from an illness or managing a chronic condition, in-home care can provide much-needed support and peace of mind for family members. With in-home care, you can trust that your loved one will receive the care they need in the comfort of their own home. Whether it's help with basic tasks like bathing and eating, or more comprehensive assistance with medical needs, in-home care can make a big difference in the quality of life for both the elderly and disabled.
Conclusion
In-home care is a vital service that provides immense value to families and their loved ones. It can be affordable, and it helps maintain the dignity of those receiving care. At Liken Home Care, we are dedicated to providing this valuable service with compassion and professionalism. If you need in-home care for yourself or a loved one, please do not hesitate to get in touch with us. We would be honored to serve you.